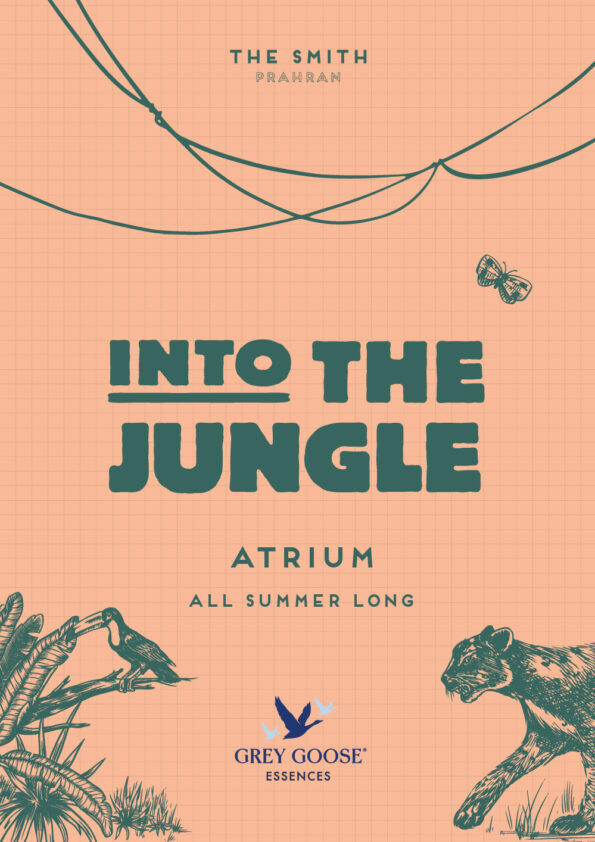 Into The Jungle
In the Atrium
Turn up the heat this summer with a trip to the wild side.
Step into our tropical jungle. Take a shady seat under a leafy canopy, while you sip on a refreshing, ice-cold cocktail. Take in the sights of a tropical floral oasis and spot some natural habitats amongst the beauty.
Popping up in the atrium.
Check out Grey Goose x The Smith cocktail list